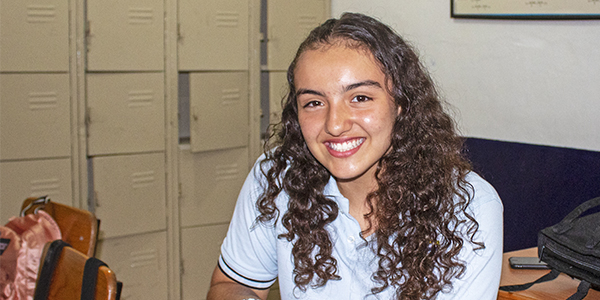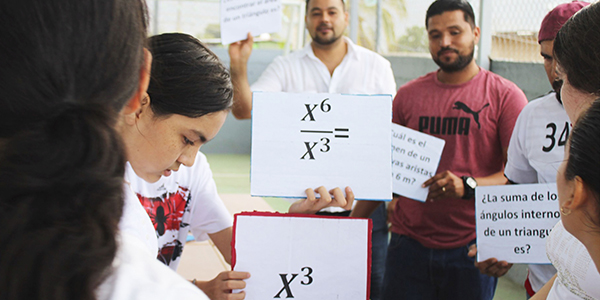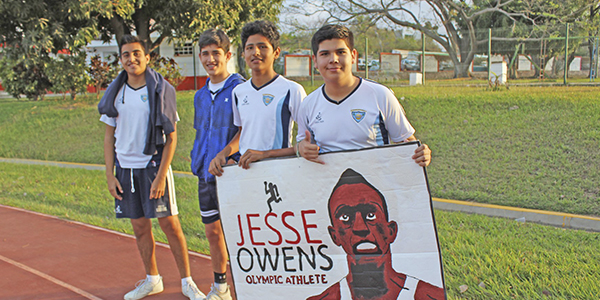 Parents, we remind you that within the EDUCAPP platform, our educational management system, you are able to view and access: the monthly calendar and weekly menu, weekly or biweekly student's reports, daily classwork, homeworks and notifications, using your previous registered email address.
Junior High School level at Alfred Nobel combines educational and academic areas for the behavioral and social development of young students, resulting in students being motivated to learn and develop critical thinking about their daily life and improve themselves. This helps them to explore and express their academic and physical potential, as well as their creative abilities.
Our students are brought up with value-based education, where they are sensitized and recognize the importance of living in harmony with society to value their education and respect their personal and professional training.
First Grade - Junior High:
| SUBJECTS | HOURS |
| --- | --- |
| Spanish | 5 |
| Mathematics | 5 |
| Informatic (Word, Excel y Power Point) | 2 |
| Robotics | 1 |
| Science (Biology) | 4 |
| History and Geography of Jalisco | 3 |
| Mexico and World Geography | 5 |
| Arts | 3 |
| English Language Arts | 11 |
| Physical Education | 1 |
| Mathletics | 1 |
Second Grade - Junior High:
| SUBJECTS | HOURS |
| --- | --- |
| Spanish | 5 |
| Mathematics | 5 |
| Informatic (Photoshop) | 2 |
| Robotics | 1 |
| Science (Physics) | 4 |
| Civics and Ethics 1 | 4 |
| Universal History 1 | 3 |
| Arts | 3 |
| English Language Arts | 11 |
| Physical Education | 1 |
| Mathletics | 1 |
Third Grade - Junior High:
| SUBJECTS | HOURS |
| --- | --- |
| Spanish | 5 |
| Mathematics | 5 |
| Informatics (Animate) | 2 |
| Robotics | 1 |
| Science (Chemical) | 4 |
| Civics and Ethics 2 | 4 |
| Universal History 2 | 3 |
| Arts | 3 |
| English Language Arts | 11 |
| Physical Education | 1 |
| Mathletics | 1 |